SAFETY ENGINEERING Services
Product Selection & Placement: Leave It to the Experts
Choosing the right product and installing it in the correct location is critical in creating your safety plan.
Specifying the correct product can be a difficult task.
There are many considerations: strength, aesthetics, environment, cost – to name a few.
Installing a safety barrier in the correct location is a must. Don't believe us? Tell that to the safety inspector when they're measuring the walkway for accessibility or clearance in front of the electrical panels. Yeah, it's THAT important − and we're here to help!
We've created a proprietary process for specifying the correct products so they ALWAYS work. We call that process Safety Engineering and our tool is the McCue Print.
The McCue Print takes the guesswork out of safety.
Your Personalised Safety Blueprint:
Meet the McCue Print!
The McCue Print is a safety plan tailored to your facility's operations! We'll walk your sites to create a personalised print that shows how to keep your people and equipment safe. Our experts will create this plan for YOU, based on YOUR floorplan and YOUR equipment!
Our safety experts will create a McCue Print personalised for your facility!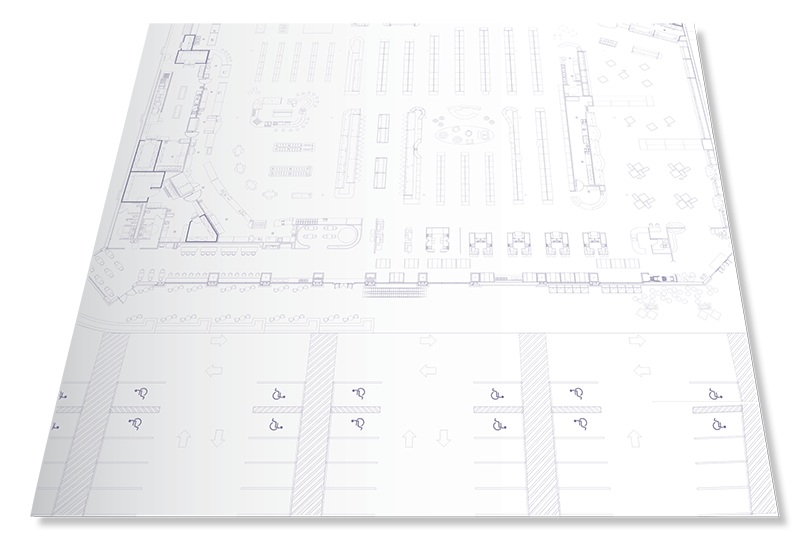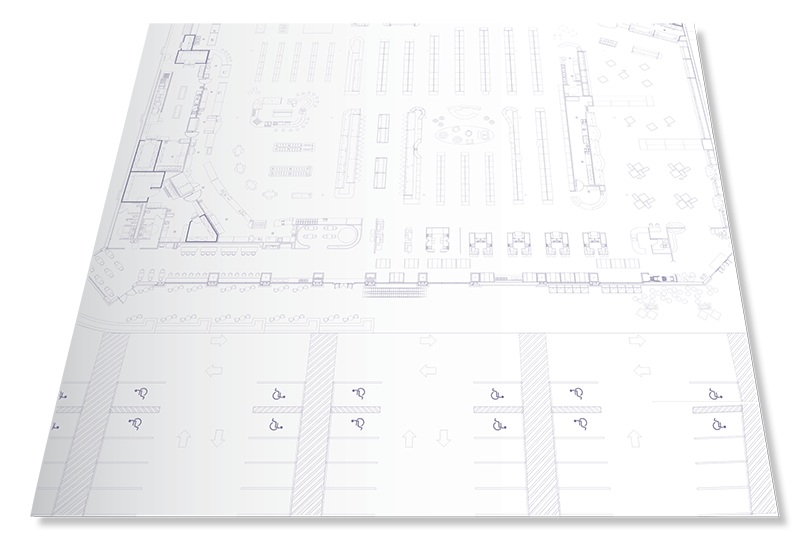 The McCue Print: Our 3-Step Process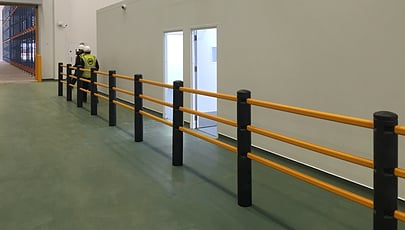 Site Walks
Observations lead to recommendations. That's why our Safety Engineering process begins with experts walking your facility to learn your operations and to study your equipment. Our team will help we identify pain points and risk areas to keep your people safe and to minimise exposure. Our site walks lead to safety solution recommendations.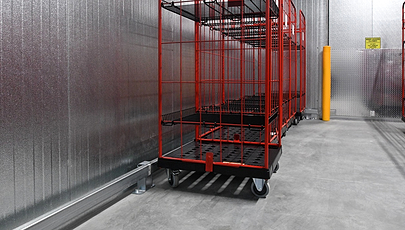 Product Selection
Safety isn't one size fits all and neither are safety products. Different products have different purposes, different performance ratings, different impact zones. Our team will help select the right product for the job based on your actual operations and conditions. We'll translate those specifications into an easy-to-understand blueprint called the McCue Print.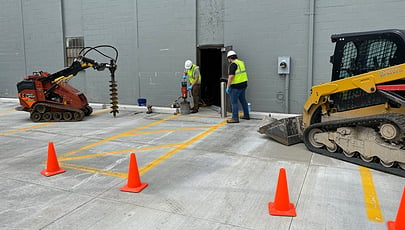 Product Placement
When you're trying to stop motor vehicles or forklifts from crashing into people, inches matter. That's why product placement is critical. We pinpoint product location to minimise risk by precisely placing products on the McCue Print with critical dimensions identified so that install crews locate it correctly. With the McCue Print you get peace of mind that people are safe.
Product Development Services
Innovative product design is fueled by the challenges we solve for customers every day. Can't find a product that solves your specific safety problem? No problem!
Whether it's an adaption of an existing product, or something that hasn't yet been imagined, our in-house design team is dedicated to creating solutions to meet your safety needs.
Installation Services
Our products work best when installed properly, so leave the installation up to us. Who better to install safety solutions than the company that designed them?
At McCue, we rollout and install solutions for some of the biggest brands in the world across thousands of sites every year. Sit back and leave the installation to us!