It's been a long winter living in New England. I've been looking ahead to April as a ray of hope that spring will eventually come and get me out of the house again. Last week the sun was out and it reached 50 degrees (which felt like 70 since we've barely had temperatures above freezing). After work I ventured to A.C Moore, Target and Stop & Shop—it was quite clear I'm not the only one excited to run errands again. Every parking space was filled and the shoppers were out in droves. But let me tell you, as I bounced from store to store I quickly realized shopping isn't all rainbows and butterflies this spring.
The winter season left parking lots looking like a warzone—making it difficult to enjoy the shopping experience. I was dodging potholes, pushing around a wobbly cart that had a chunk of the wheel missing and had nowhere to return my cart!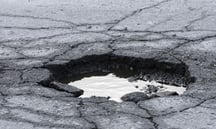 I'd imagine as a retailer it's difficult to know where to begin in getting back in order after a treacherous winter. So after a bit of research, and some input from retailers who've already started an action plan to get ready for spring, I decided to put together this blog post together with tips to help you get started.
1. Repaint lines and signs
A well maintained and clearly marked parking lot gives a great first impression. Clearly marked spots are important for keeping the parking lot safe and the traffic flow smooth and clear of congestion. A season with heavy snow fall tends to fade the color on lines and signage, putting your customers into harms way. Whether you need a complete or partial re-strip, or a completely new layout there are plenty of affordable parking lot striping services and DIY tutorials out there. Below is a map of a few striping vendors in the New England area, click on the image to see more detail.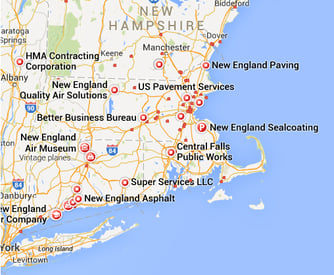 2. Clean the pavement
When the snow melted away this year it left behind a lot of dirt and debris. Companies' like Spray Masters can provide parking lot cleaning services that will enhance the appearance of your asphalt. You can contact spray masters or Group 4 retail to schedule an appointment to discuss cleaning services further.
3. Replace cart corrals
Parking lots are one of the most important places to protect from damage. Hundreds of cars must dodge around fellow shoppers and loose shopping carts. Bring your parking lot back to a state of bliss by replacing those damaged cart corrals. We even have a Cart Corral Buyer's Guide to help you make the right choice for your store.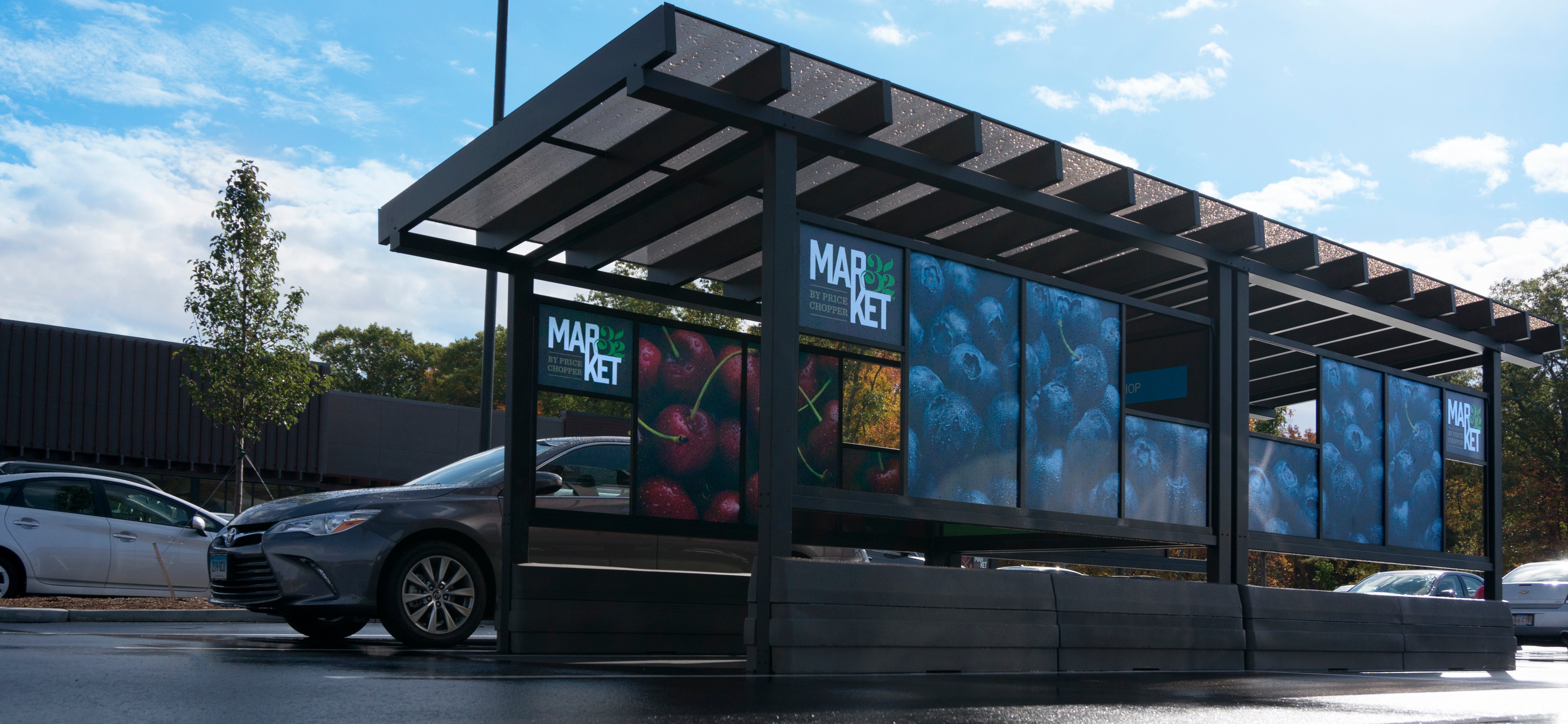 TIP: Consider an upgrade to a cart corral that can handle the elements, and last more than one winter at a time. Take a look at options here.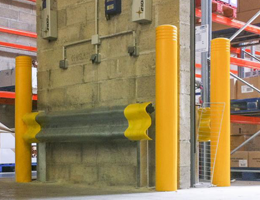 4. Update your bollards
Bollards surface and structural damage is a common problem for retailers. Surface damage can be easily fixed with post covers. Instead of constantly repainting, post covers made of impact-resistant polypropylene eliminate the need for scraping, painting and repainting looking newer longer.
Structural damage is very common with core-drilled and plate mounted bollards. If your bollards are damaged and need to be replaced after this winter, consider purchasing a more durable bollard. The McCue FlexCore Bollard is stronger than a steel plate bollard and has an energy absorbing design that can withstand impacts and severe weather conditions without damaging the concrete.
5. Replace or repair grocery carts
After being pushed through snow, hail, sleet, rain and mud grocery carts could use a little TLC. Replacement parts are easily available for wheels and plate casters. There are service companies out there that will come into your store and do all the replacements for you, or you can easily order the parts on Amazon.
At McCue we want your parking lot to shine just as much as you do. We hope that by following these 5 tips you'll get a jump start at freshining up your curb side appeal. We welcome you to leave your own tips and tricks in the comments section below!