On recent site walks, our safety experts found plenty of examples where damaged steel barriers were no longer up to the job. Take a look below and if any of the pictures look familiar to you contact McCue to discuss ways to improve the safety and longevity of your barriers: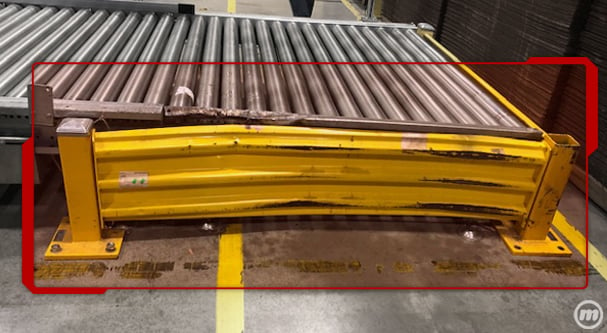 In this instance an impact has pushed the barrier back into the conveyor causing damage and since steel doesn't return to its previous form all future impacts will now be able to reach the expensive conveyor and the product it carries. A polymer barrier purposely built to absorb the impact and rebound would provide longer-term protection and have a larger ROI over its life.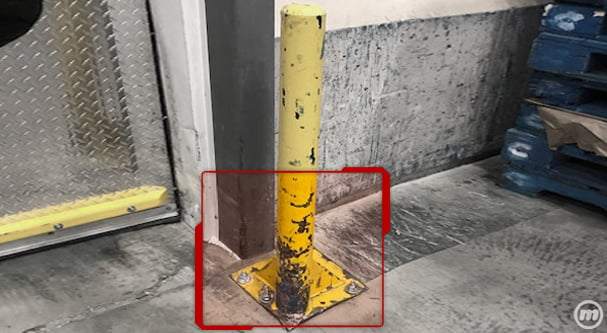 This bollard's large base plate is an extreme tripping hazard and poses great risk to your forklifts and other machinery. Notice the amount of times the corner has been clipped – likely damaging tires and wheels. A safety solution with hidden hardware and a smaller footprint is ideal in tight spaces and near loading doors.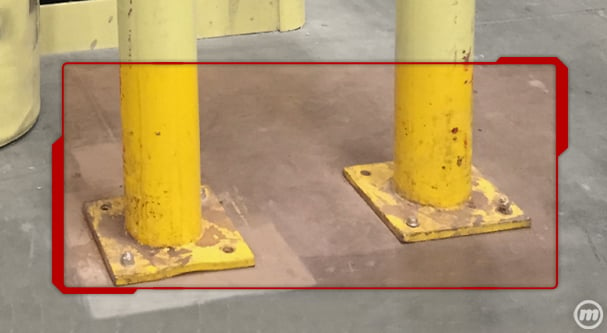 Once again the exposed base hasn't been secured properly and has warped. This exposure poses great risk to passing pedestrians and machinery.
Take a walk around your facility and look for ways damage may have reduced your protection and turned safety into a liability. Once you do, McCue is here to help.