Employers and facility managers must pay careful attention to avoiding the top 10 most frequently cited OSHA violations. From adequate fall protection to machine guarding, every workplace needs to be protected from recognized hazards to prevent injuries and illness. Learn how to safeguard against these violations.
OSHA's Top 10 Most Frequently Cited Standards
OSHA penalties are becoming more costly. Congress passed legislation in 2015 that required all federal agencies to adjust civil penalties for inflation. OSHA fines have nearly doubled as a result.
The following list outlines the top 10 OSHA violations for the fiscal year 2015:
To avoid citation, be sure that you have adequate fall protection and that your walking surfaces are sturdy enough to support your employees and products. There should be rail guards in place, as well as personal fall arrest systems. Be sure to have all holes covered so that your employees don't fall, and enact safety measures so that any falling debris cannot harm your employees.
Communicate to all of your employees about the types of hazardous materials handled at your facility and how to store them properly. Be sure that your employees understand the full safety risks associated with handling these materials.
Your scaffolding must be able to support its own weight, plus four times the maximum load you are subjecting it to at any time. Support requirements for ropes and other hardware is even higher—six times the maximum intended load.
Employers must do all they can to prevent employees from breathing contaminated air. Make sure your facility is well-ventilated, harmful fumes are contained and that all employees have access to a respirator.
In order to protect your employees from hazardous energy when working with machinery, adopt stringent Lockout/Tagout procedures. This includes developing an energy control program and properly maintaining all machinery in which unexpected start-up could harm employees.
Proper training is key for those operating forklifts. Make sure anyone tasked with using such equipment is well-versed in OSHA's traveling and maneuvering recommendations. Get manufacturer approval for any changes made to the trucks, and check that nameplates and markings are legible and that you are using the proper truck class for the work environment
Ensure each type of ladder used in a work environment can hold the proper amount of weight and that rungs, cleats and steps are all up to standard. Any climbs above 24 feet should have appropriate safety measures in place, such as self-retracting lifelines.
Check all of your cable trays, wiring insulators, boxes, covers, switches, cords and cables to make sure they are up to safety standards.
All machines with open blades should be guarded, and points of operation should be safeguarded for machinery such as shears, milling machines and power saws.
All electronic equipment should be properly monitored, stored and used in accordance with OSHA regulations and with any additional included instructions and labeling.
McCue Workplace Solutions Protect Against OSHA Violations
At McCue, we are dedicated to creating a safe work environment for your employees. Avoid common OSHA violations by installing crash barriers, bollards, pedestrian guardrails and other protective measures designed for a wide range of material handling and retail requirements.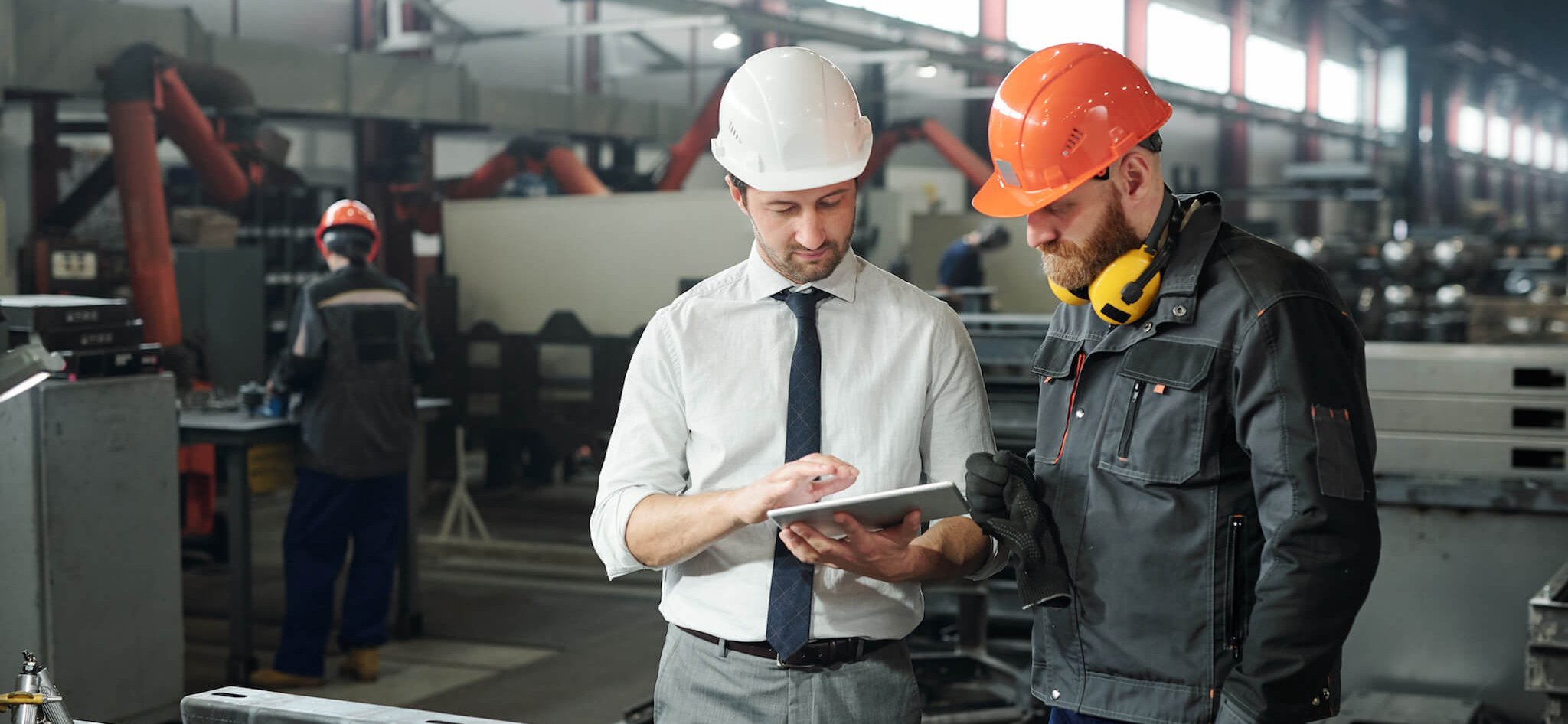 Contact us to learn more.
———-
Source:
https://www.osha.gov/Top_Ten_Standards.html