Keeping your people safe has never been this easy!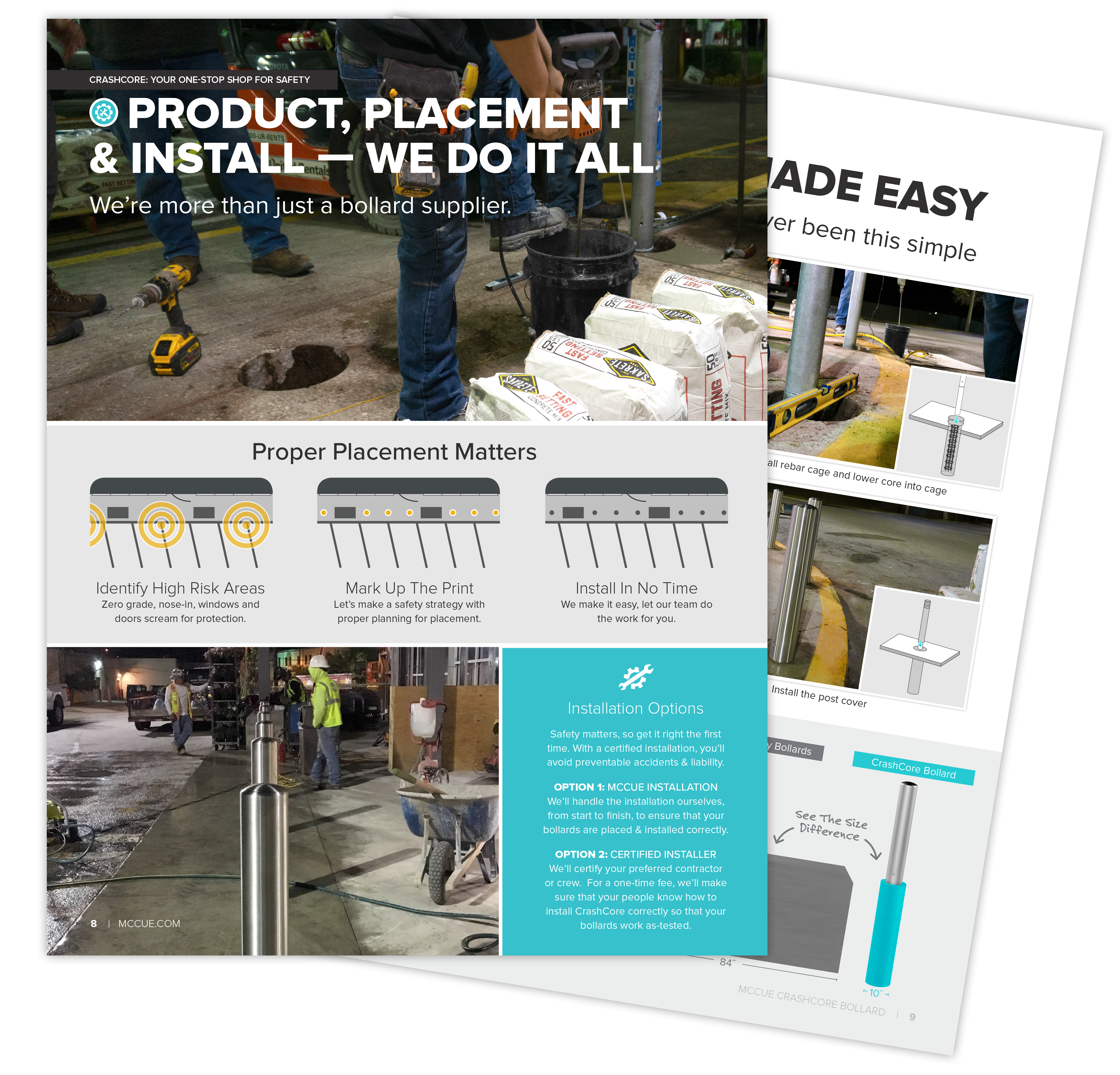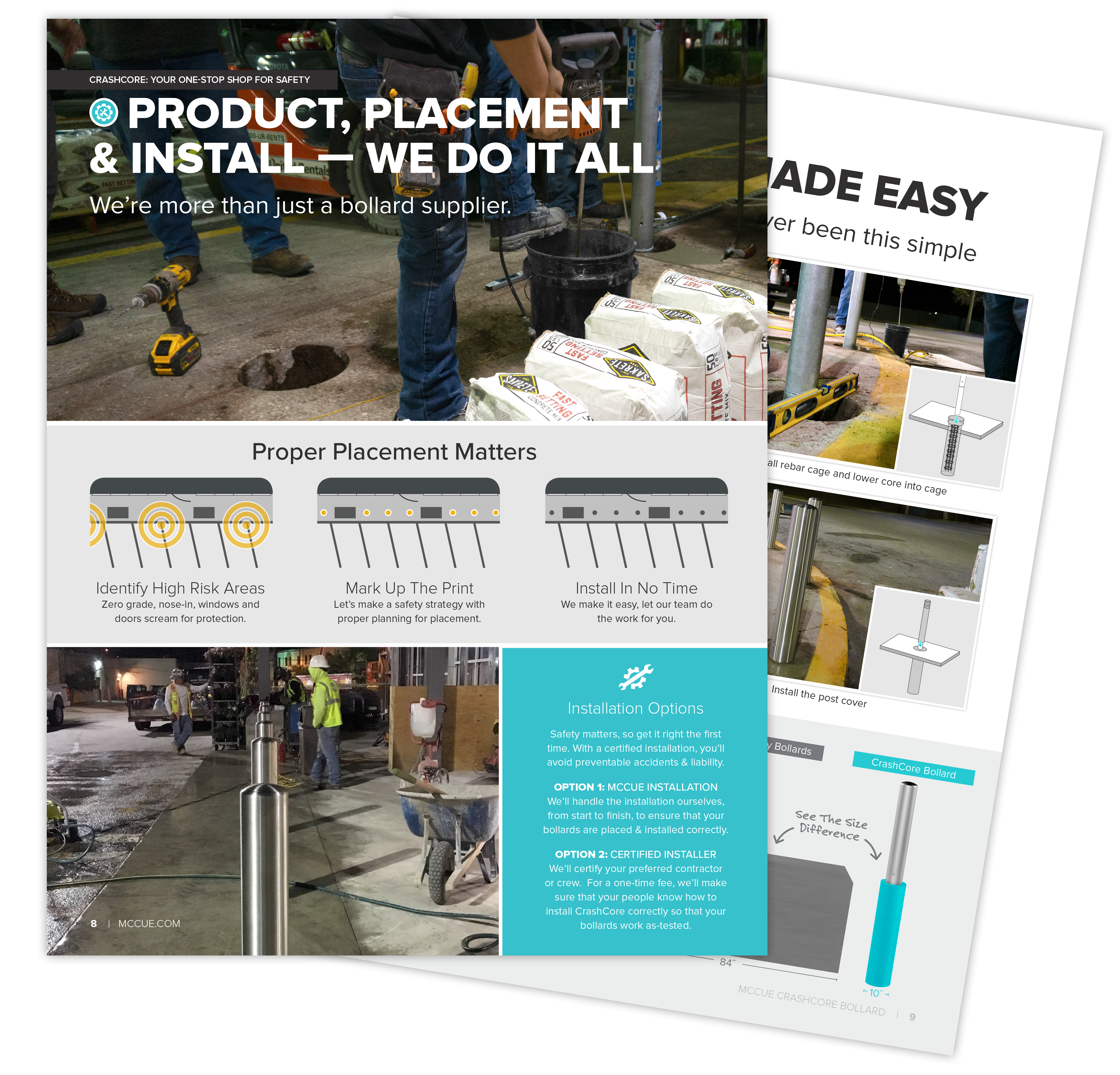 CrashCore has a simple core drill installation — so simple you can install one in less than an hour.
Learn more and download your Installation Guide Today!
Installation Options
Safety matters, so get it right the first time. With a certified installation, you'll avoid preventable accidents & liability.
McCue can handle the installation, from start to finish, to ensure that your bollards are placed & installed correctly!
I wanted to share with you the great job by McCue and install team, for doing an outstanding job installing the bollards at Lone Tree, CO. I stopped by the store early this morning and looks great! I believe these bollards will really help prevent any accidents to the store front.
Senior Construction Project Manager
Safeway