Download Our Innovation Center Infographic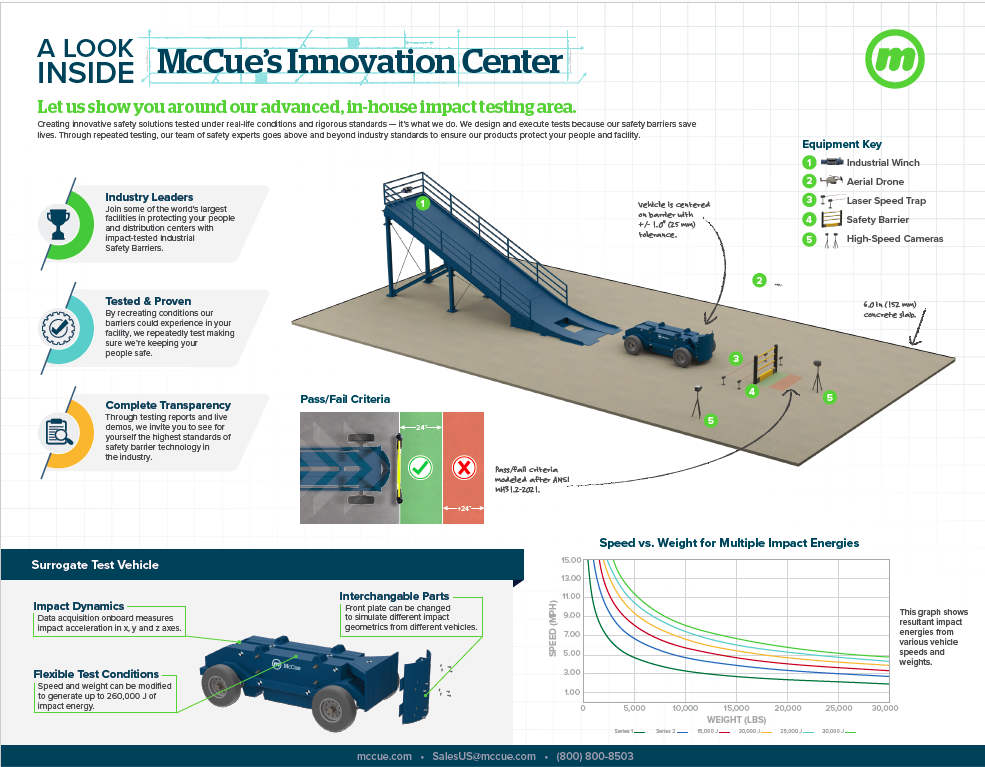 Let us show you around our advanced, in-house impact testing area.
Creating innovative safety solutions tested under real-life conditions and rigorous standards — it's what we do. We design and execute tests because our safety barriers save lives. Through repeated testing, our team of safety experts goes above and beyond industry standards to ensure our products protect your people and facility.
Industry Leaders: Join some of the world's largest facilities in protecting your people and distribution centers with impact-tested Industrial Safety Barriers.
Tested & Proven: By recreating conditions our barriers could experience in your facility, we repeatedly test making sure we're keeping your people safe.
Complete Transparency: Through testing reports and live demos, we invite you to see for yourself the highest standards of safety barrier technology in the industry.