Download
Download: The Complete Guide to Material Handling Damage Prevention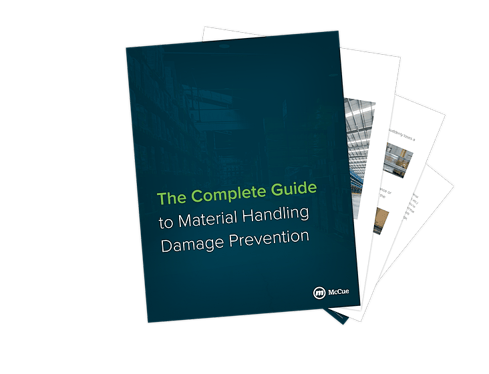 Did you know that there are 23,000 on the job injuries every day, in the United States alone? Or that damage from forklift collisions often requires multiple, expensive repairs?
There's a lot going on in every distribution warehouse or production facility that can cause costly product and resource damage. This guide will walk you through the main material handling damage prevention opportunities engineering teams have, as well as the consequences if you don't take those opportunities.
Specifically, you will learn about:
Inventory shrinkage
Equipment repair
Employee injuries
Employee training needs
Protective guarding
Process implementation
To download the guide, fill out the form above.